Hollywood stars Jamie Lee Curtis and Christopher Guest reconnect with their family history on JLGB Virtual!
The online event – our 100th JLGB Virtual episode - marked a remarkable family reunion after 125 years, with special significance for both the star guests and JLGB!
Watch the interview here
Actress, author and activist Jamie Lee Curtis, together with her husband, the director, actor and screenwriter Christopher Guest appeared on JLGB Virtual for the 100th episode of the youth-led online interview series on Thursday (4th February).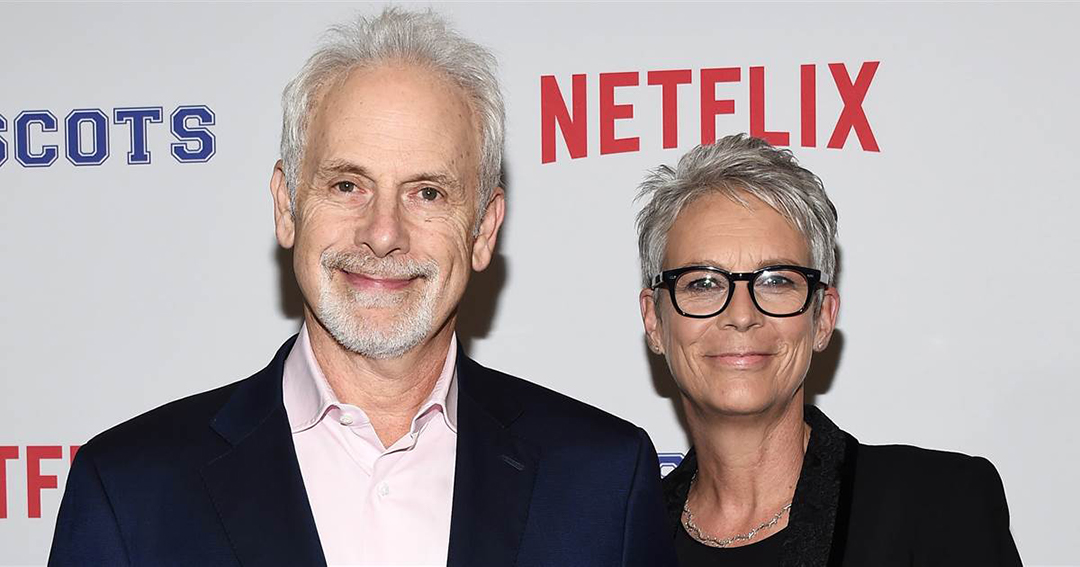 JLGB Virtual's series of online events and interviews have been running for over 45 weeks, since the start of the first UK lockdown in March 2020, with support from the #iwill Fund and Genesis Philanthropy Group.  All interviews have been hosted by young JLGB leaders aged 16-18. Past episodes have been seen online by close to 3 million people, having featured guests from across the worlds of politics, charity and entertainment, including the likes of Bob Saget, Jeff Garlin, Tracey-Ann Oberman and Rachel Riley.
With UK schools still closed and young people unable to attend JLGB groups during lockdown, the session will feature words of wisdom and inspiration from Curtis and Guest, with a focus on the power and importance of positivity, kindness and community. Both stars are excited to hear questions from JLGB's young leaders from across the country and to thank them for their outstanding volunteering efforts.
 A remarkable family reunion
Guest, best known for cult-classic mockumentaries This Is Spinal Tap, Waiting for Guffman and Best in Show, has the formal title of Lord Haden-Guest and is the great-grandson of Colonel Albert Goldsmid MVO who founded JLGB in 1895!
Curtis has also spoken with pride about her Jewish roots - her parents were Hollywood royalty Tony Curtis and Janet Leigh (perhaps best known for starring in the movie Psycho in that iconic shower scene!). Her father came from humble beginnings, born in New York as the son of Hungarian Jewish immigrants, before going on to become one of Hollywood's biggest stars. 
A winner of multiple Golden Globes, Curtis is undoubtedly America's original "Queen of Scream", having starred in the Halloween movies and other international hit films including Trading Places, True Lies, Freaky Friday and A Fish Called Wanda. 
The couple who recently marked 36 years of marriage together will reflect on their fascinating lives and careers and share words of hope and advice to inspire the JLGB's young leaders on to the next 125 years.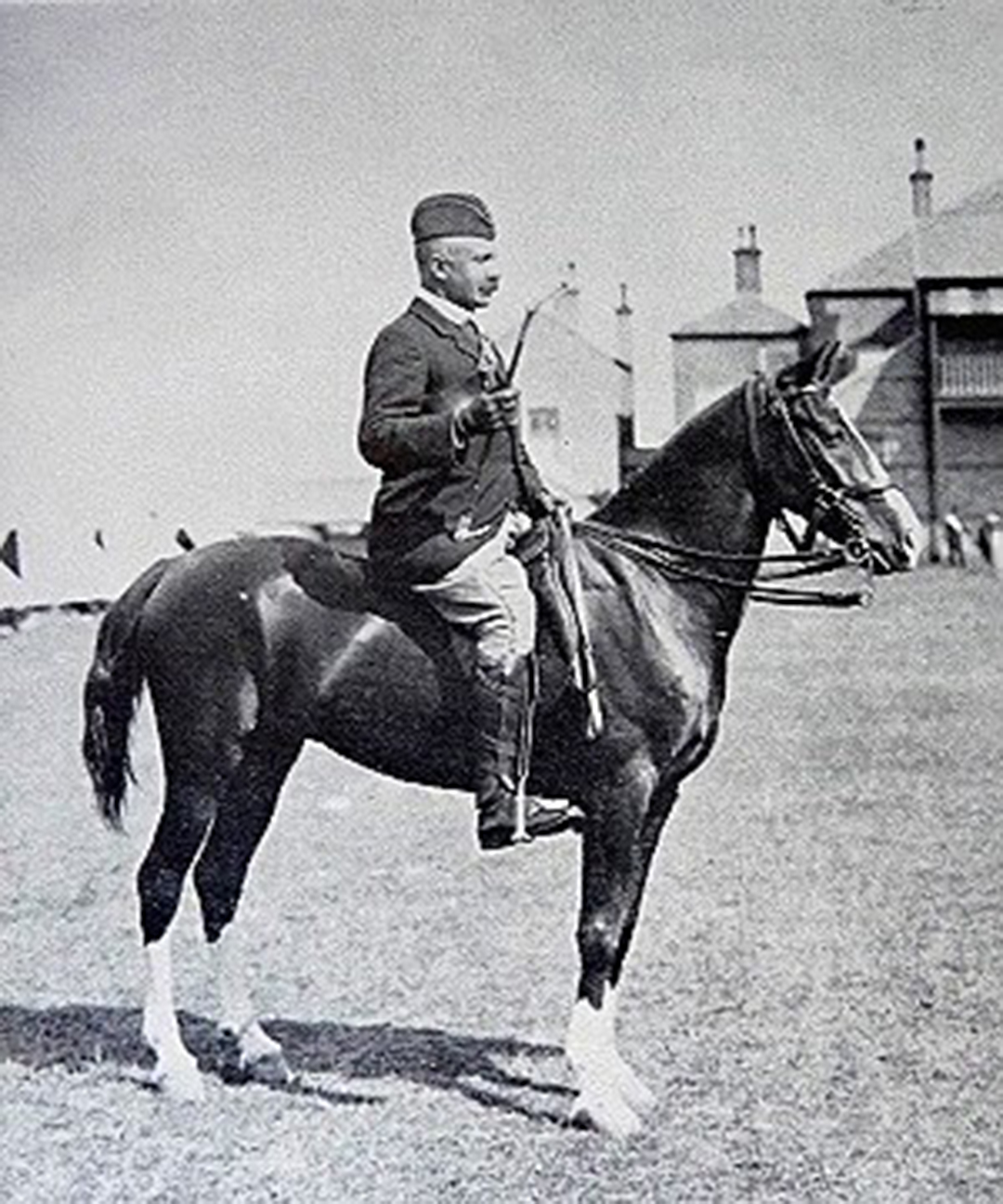 Christopher Guest's great-grandfather Colonel Albert E W Goldsmid MVO, founder the JLGB in 1895. 
Milestones to mark JLGB's 125th anniversary
This exciting reunion event helps mark JLGB's 125th anniversary, with celebrations that began in 2020 being carried on into 2021 following disruption caused by the coronavirus pandemic.
Although JLGB's 125th anniversary plans have changed radically due to the pandemic, the charity has adapted in fine style.
As well as announcing HRH the Prince of Wales as its new Patron in September, JLGB Virtual has been shortlisted for the upcoming Children and Young People Now Awards for its innovative, digital adaptations to support young people and families during the pandemic.
The pervious week's JLGB Virtual interview featured Lord Eric Pickles – co-chair of the UK's Holocaust Memorial Foundation – with London Mayoral candidate Shaun Bailey scheduled to appear following this event.
Speaking in advance of Thursday's event, JLGB CEO Neil Martin OBE said, "It's an honour to be hosting two incredible people in Jamie Lee Curtis and Christopher Guest. Our young leaders are excited and inspired to hear about their remarkable careers and legendary films. It will be so very special to celebrate their incredible and historic connection with JLGB, which was founded 125 years ago by Christopher Guest's great-grandfather!".
Marina Yudborovsky, CEO of Genesis Philanthropy Group added, "The success of JLGB Virtual is a testament to the potential of digital tools to successfully engage youth. We are proud to have been supporting this series of online events since the first lockdown in March 2020, as well as JLGB's wider work to empower young people over the course of several years. Congratulations to the whole Virtual team, and especially the young leaders involved, on reaching this 100-episode milestone and for featuring such a wide array of impressive guests, not least Jamie Lee Curtis and Christopher Guest!" 
You can watch Jamie Lee Curtis & Christopher Guest
live in our youth-led interview right here, or on social media at: 
www.facebook.com/jlgbhq      www.twitter.com/jlgbhq      www.youtube.com/jlgbhq
About JLGB
The JLGB strives to help develop a society that values Jewish young people and their contributions to their local and wider communities. JLGB aims to make every effort to train, develop and support Jewish young people through their transition from young person to adult to become active citizens in society.
JLGB offers essential life skills and experiences to help young Jewish people transition from empowered youth to engaged young adult. JLGB believe in young people not only as leaders of tomorrow, but as a powerful force for positive change in society today. By removing faith barriers to participation in a fun, flexible yet safe, structured environment, JLGB ensures and enables each Jewish person to reach their future potential. 
About the #iwill Fund
The #iwill Fund is made possible thanks to £50 million joint investment from The National Lottery Community Fund and the Department for Digital, Culture, Media and Sport (DCMS) to support young people to access high quality social action opportunities.
The #iwill Fund brings together a group of organisations who all contribute funding to embed meaningful social action into the lives of young people.
The #iwill Fund supports the aims of the #iwill campaign - to make involvement in social action a part of life for young people, by recognising the benefit for both young people and their communities.
By bringing together funders from across different sectors and by making sure that young people have a say in where the funding goes – the #iwill Fund is taking a collaborative approach.
About Genesis Philanthropy Group (GPG)
Genesis Philanthropy Group (GPG) is a global family of foundations, co-founded by Mikhail Fridman, an international businessman, investor and philanthropist and his business partners. GPG focuses its work on three areas of critical importance to the Jewish people around the world: strengthening bonds and common understanding between Jews living in Israel and throughout the world; strengthening Jewish identity of Russian-speaking Jews worldwide; and supporting pillar Jewish organisations of the United Kingdom Jewish community in their efforts to provide meaningful and innovative opportunities for Jewish engagement to children, young families and young adults. Please visit www.gpg.org for more details.
Be yourself. 
Be your best self.
For over 125 years, young Jewish people have been discovering just how brilliant they can be and how they can make the world a better place through JLGB. Whether you're 8 or 18, whatever you want to be, join in and be your best self with us!